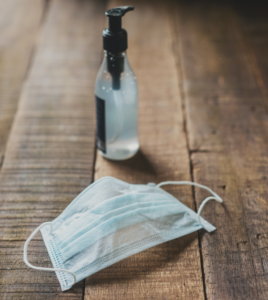 We are excited that we will be able to open as normal for May 15th!

Things are far from 'normal' though and we hope our customers will use common sense when following these guidelines and putting these safe practices into effect.

We will NOT be accepting tenters or tent site reservations until July, as our bathhouse is currently CLOSED! We are only allowing guests with self-contained units like RV, motorhomes, and trailers.
---
Please keep these guidelines in mind:
*If you or a family member have been exposed to or have experienced symptoms of Covid-19 in the past 6 weeks, please do not come to camping. You need to self-quarantine at home.

*We are still practicing social distancing. KEEP AT LEAST 6 FEET APART AT ALL TIMES on our property.

*Our bath house is closed until July 1st. This may change so check here for updates.

*All children must stay in their site unless accompanied by an adult.

*All common areas of the campground will be closed.

*Please remain on your site as much as possible. There must always be less than 10 people on your site, including for meals and campfires.

*Visiting guests will not be allowed until further notice. Only those listed on your check-in statement will be allowed into the campground. Please make sure your friends and family are aware.
If you have any questions, please contact us.