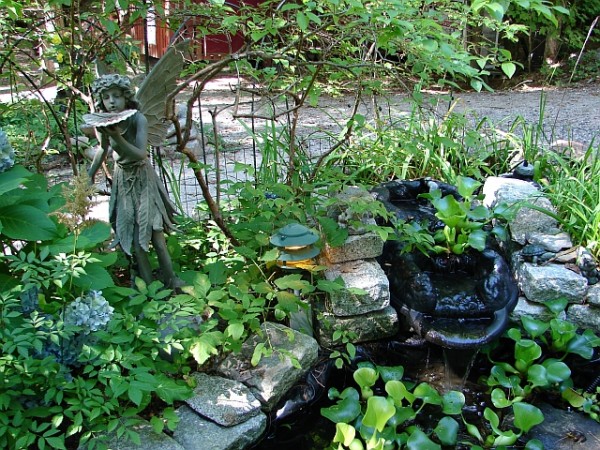 We want you to feel welcome at Wolfeboro Campground! In order to make sure everyone has an enjoyable and safe time here, please take a moment to read our campground rules. Please help us keep Wolfeboro Campground a safe and clean place for your family to spend their summer vacations!
Check IN time is 1:00pm
Check OUT time is 12:00pm – noon
~ Campground Rules ~
Quiet Hours – 10:00 PM to 7:30 AM. Disorderly conduct will not be tolerated!
Fires must be out by 11:00 PM. This is not negotiable! Fires must be kept small, in fireplaces for safety and not left unattended. Do not move fireplaces.
Our woodlands are fragile. Do not cut or mar any trees, bushes or shrubs. Firewood is available at the office. (1 wagon of wood = $3.00)
Bringing your own firewood is strictly prohibited by the State of New Hampshire Department of Resources and Economic Development Division of Forests and Lands – (RSA 227-K:15)
The movement of firewood of all types and species onto NH campgrounds from sources outside New Hampshire State boundaries is strictly prohibited; unless it is prepackaged firewood clearly marked with a place of origin and labeled "kiln-dried".

An infestation of Asian Longhorned Beetle was recently discovered in Worcester, MA. This exotic beetle poses a great threat to NH's forests since it is easily transported in firewood. There is no known natural control and once established it kills numerous tree species, including maple. Another exotic, the Emerald Ash Borer was similarly introduced into Detroit, MI and has killed millions of Ash trees in the midwest. At least 75% of these infestations were a result of firewood movement.
Please keep restroom facilities neat and clean. They are cleaned daily. Please do not leave children unattended in restrooms, wash clothes or dishes in restrooms. Pets are strictly prohibited from entering the restrooms.
Please separate your trash. Glass and cans go in clearly marked containers. Trash can be disposed of in cans marked "OTHER". Debris such as platforms, refrigerators, etc are your responsibility. Trash, class, and cans shall not be burned, smashed or otherwise disposed of in fireplaces. Please help us keep the campground clean.
Your pet must be on a leash, kept quiet and not left unattended at any time. Please clean up after your pet and be considerate of other guests.
Do not walk through other guest's sites.
No metal detectors, no raking of campsites, no generators.
No building, construction or outdoor storage on site is allowed without prior authorization. We are reasonable, so please ask!
All sites must be kept neat and orderly at all times.
There is an extra charge for visitors and overnight guests. (See Rates) All guests and visitors MUST register at the office.
A speed limit of 5 MPH is strictly enforced!!! If you are driving faster than you can walk, you are going too fast!
Uncooperative persons will be asked to leave. No refunds.
For Seasonal Campers:
All seasonal campers must have liability insurance.
The seasonal site rate covers the entire camping season (mid May to mid October). These rates apply to your immediate (unmarried) family members living at home.
When you decide to leave the campground and do not remove your trailer, but decide to sell it in place, the seasonal rental ends with your departure. Purchaser must apply to the management for their own seasonal site.

Emergency Telephone Numbers
Police: (603) 569-1444     Fire: (603) 569-1400